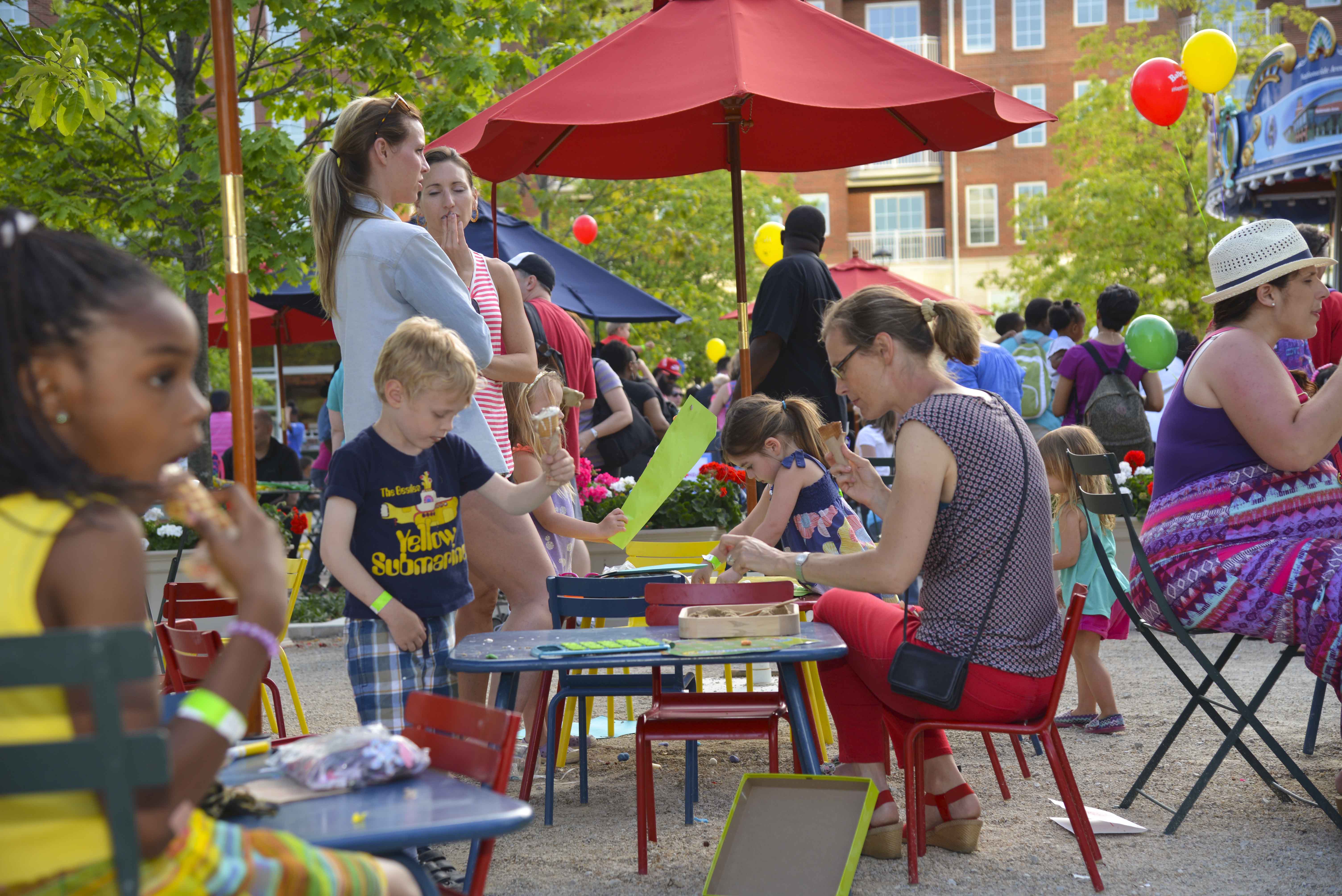 What can you do at a park? Run, skip, leap, walk, play, frolic, kick up your heels, let down your hair, read...
Read? Yes indeed. The Columbus Commons is home to a very special outdoor reading room. The friendly staff of the Columbus Commons Outdoor Reading Room invite visitors to the southern end of the park to enjoy all the pleasures of a library in the natural setting of Columbus Commons.

Sit at a shady table or chair and enjoy the hundreds children's browsing materials -- supplied courtesy the Friends of the Columbus Metropolitan Library.
For those who prefer to read online, the Columbus Metropolitan Library also provides free Wi-Fi access in the Reading Room.