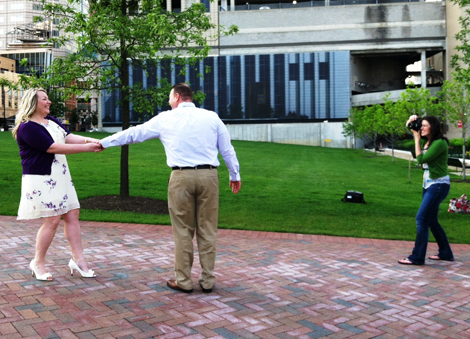 We encourage the community to use Columbus Commons as the background for photo shoots that celebrate moments big and small. During our open park hours (7am - 11pm) when Columbus Commons is not programmed for private events, you are welcome to use the park free of charge for non-commercial photo and video shoots. Be sure to give us a social media shout out on Facebook (Columbus Commons), Twitter (@ColumbusCommons) or Instagram (ColumbusCommons)!
If you would like to have exclusive use of any element of the park for your photo or video shoot, please fill out the online photography and video request form.
If you are intersted in using a stock photo of the park, please contact us.