Open Play
The Columbus Commons is Downtown's official recreation center, with a host of accessible activities for all ages. During Open Play, guests can learn bocce ball, start an art project, or try out an electronic playground that merges the digital world with big motor movements.
If you are looking for a more relaxing space, be sure to check out the Reading Room at the southern end of the park. Don't forget about the carousel, which will be open for spins as well ($1/ride)
Art Box
The Commons is bursting with creative inspiration, so don't let it go to waste! The Art Box contains tons of arts and crafts supplies and is free to use during Open Play hours. Whether you're in the mood to make a friendship bracelet or want to stretch your artistic ability and create something completely unique, we've got plenty of supplies to get your creative juices flowing.

Bocce Ball
You're bound to have a ball when playing this classic lawn game at the Columbus Commons Bocce Ball Court. You can check our Bocce ball sets from the security officer stationed at the Carousel during the operating hours, all you need is to give them your driver's license while you're playing. This game is tons of fun for all ages and is great for groups of 2 – 8. Don't know how to play? You can check out the how to play here and you'll be playing like a pro in no time.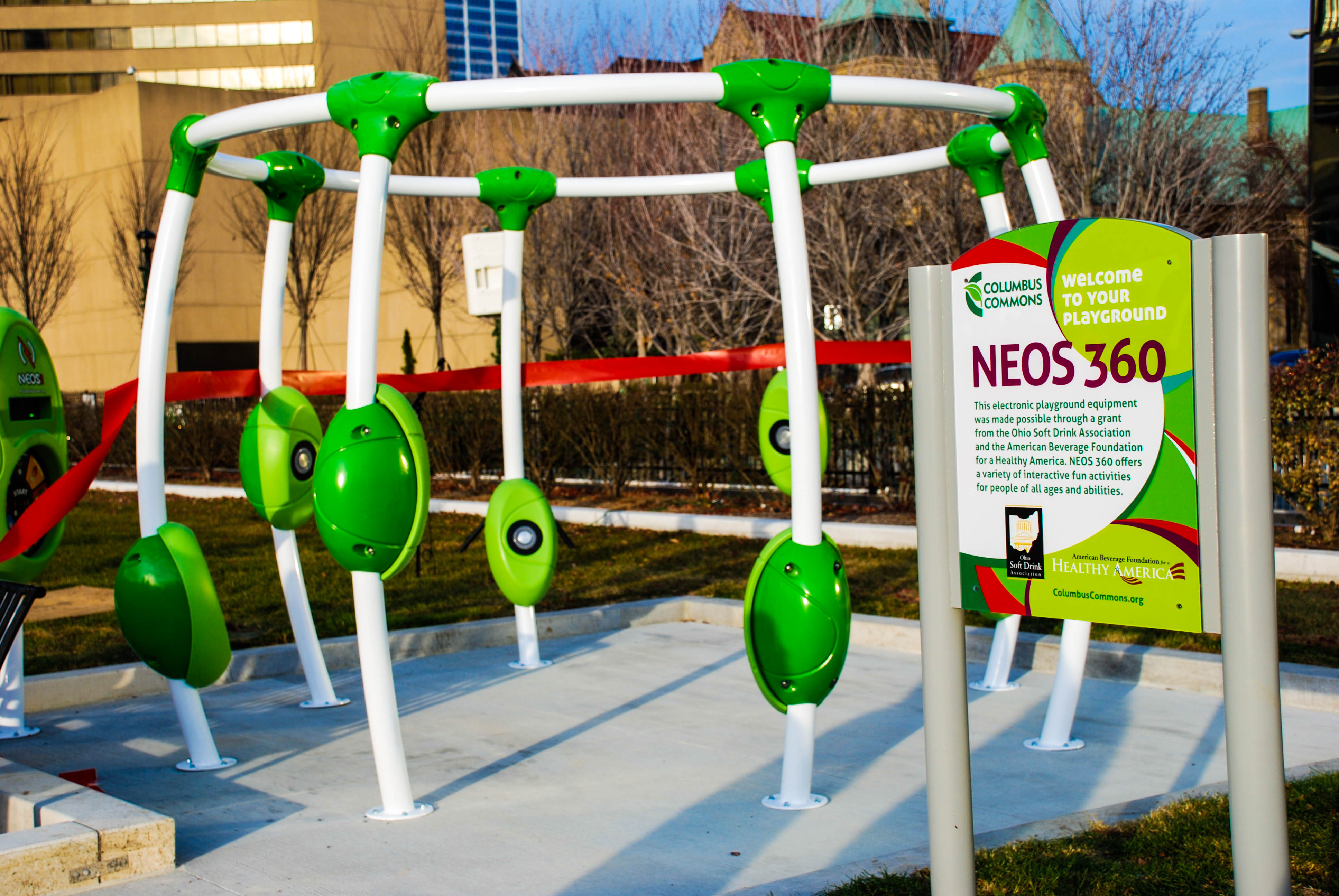 NEOS Electronic Playground
NEOS combines the speed and fun of electronic games with the explosive movement of aerobic exercise to create a high-excitement play experience. With 10 different ways to engage, there's hours of active play to be had.