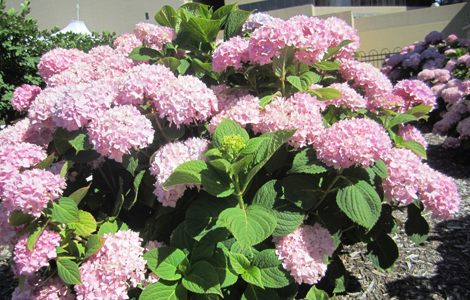 Go green! Go grow! Go Gardens GO! The Columbus Commons is home to an ever-changing display of beautiful growing works of art. The 12 spectacular gardens are designed and maintained by Columbus' very own Franklin Park Conservatory. Just as Columbus is a four-season city, the gardens boast four-season appeal. With a dynamic mix of perennials, shrubs, ornamental grasses, evergreens and annuals, there's something beautiful to see year-round.

This is a garden with style: boxwoods and yew shrubs tie together different design themes–ranging from symmetrical and traditional to natural and flowing. It's also a hard-working garden. It hosts plants that feed birds in the winter, attract butterflies in the summer, and complement the park's features day and night.
Over 1,000 bulbs were planted last fall, and are designed so that there are early and later blooming bulbs. When one goes out of bloom, such as daffodils and Hyacinth, the Alium are beginning to bloom right behind them. Not to mention the tulips! There are early and late bloomers among those as well. While the perennial grasses and flowering plants are still just "waking up" visitors to the Commons can see an array of color with these tulip bulbs. Patrons can also enjoy the wonderful aroma that comes from the Hyacinth in the garden beds by Jeni's Splendid Ice creams and Tortilla Street Food. Enjoy!