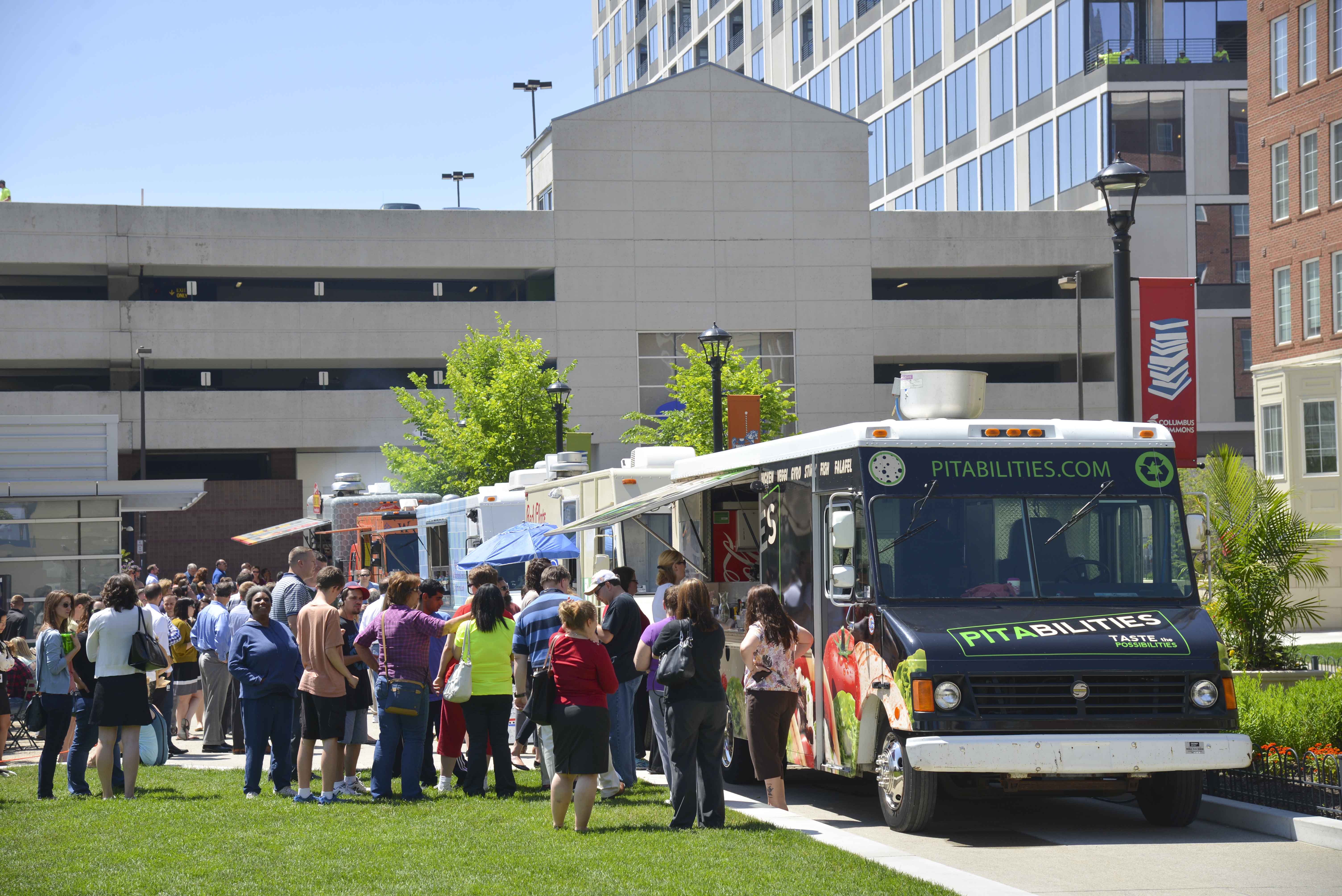 Food Truck Food Court Kicks Off May 5
Presented by Giant Eagle
Enjoy a plethora of fantastic lunch options on Thursdays at Columbus Commons from May 5 through October 27. The Food Truck Food Court features local food trucks serving up some of the best eats Columbus has to offer. Enjoy unique dishes from Cupzilla, Daredevil Dogs, Giant Eagle Market District, Mikey's Late Night Slice, Mixing Bowl Asian Grill, Paddy Wagon, Pitabilities and Schmidt's Sausage Truck, along with two more trucks rotating monthly.
Food trucks will not be selling beverages, so be sure to stop by the Columbus Commons beverage tent near the carousel to make your purchase. $2 cash only. Our Pepsi machines near Tortilla take credit card.
Be sure to give #ColumbusCommons and the food trucks a shout out on Facebook, Twitter, and Instagram while enjoying your scrumptious lunch at Food Truck Food Court.
Food Truck Food Court will not take place on September 15.
Monthly Rotation:
May: Ajumama + Challah
June: Kinetic + Cheesy Truck
July: Mojo Tago + Loops
August: En Place + Mai Chau
September: Aromaku + Philly Buster