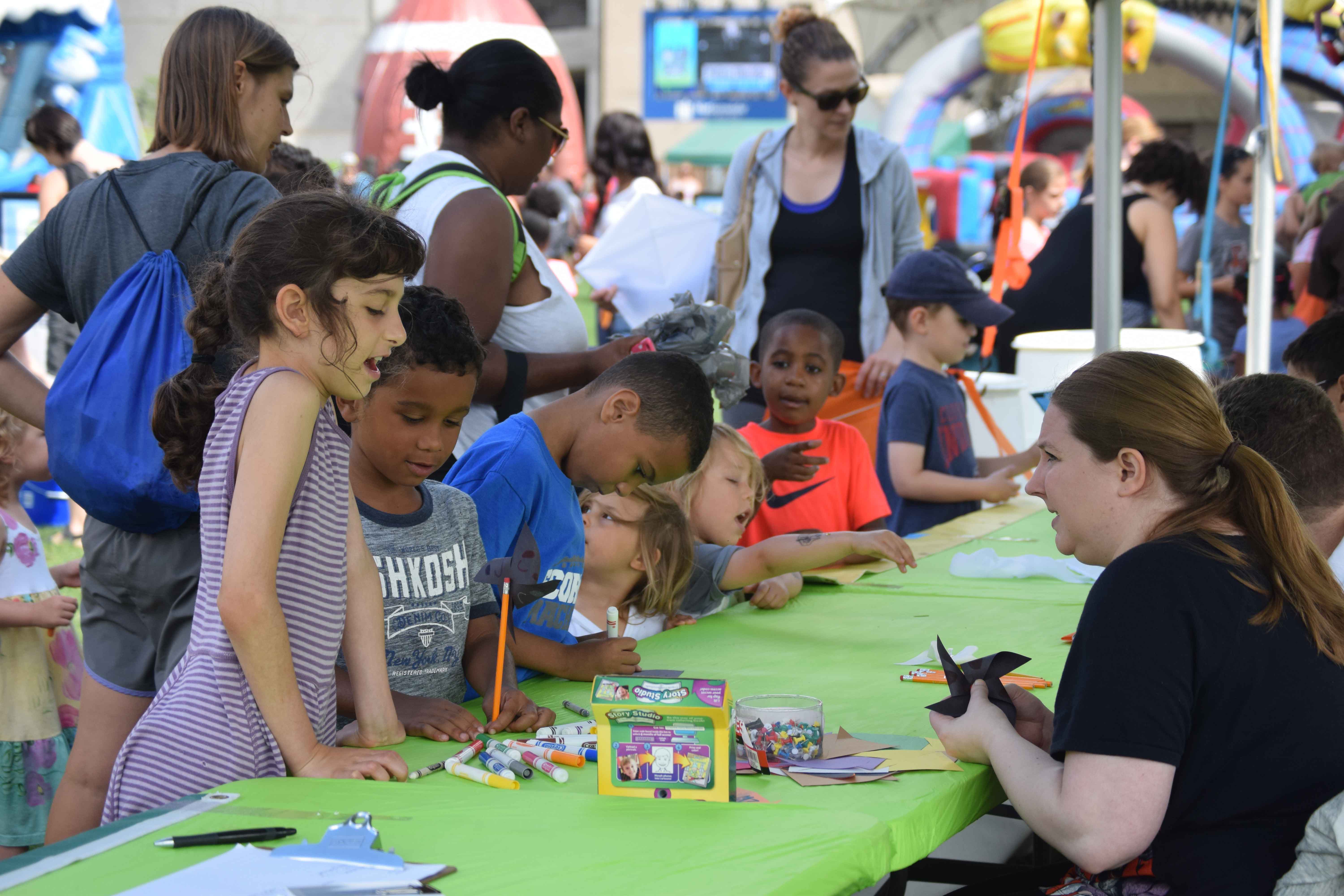 Our Friday morning focus is officially on the kids of Columbus. Little people can give the carousel a whirl or hit the bounce-houses free of charge. We've got something for every kind of tyke with the Imagination Playground, Art Box, and a mammoth chess board that would make the Red Queen jealous. If Mother Nature cooperates (when the temperature is 80 degrees or above), we will feature an inflatable water slide and kid's swimsuits are welcome.
Kiddie Fitness class is returning to the Commons for Kids from 10:30 am - 11 am on four separate days throughout the season. This workout is for the young and young-of heart alike so parents feel free to hop in and get moving!
STAY TUNED for more details about the event programming!
Some of your favorite entertainment from previous years will be returning! Look out for Mr. Puppet, Ronald McDonald Adventures, The Columbus Zoo, Buckeye Mobile, Franklin Park Conservatory and more!
We will also have brand new activities brought to you by The Great Randini Magic Show, Aha! Children's Museum, and #Hashtag Comedy!
Park at the Columbus Commons Garages (55 E. Rich Street, 191 S. Third Street) for convenient, affordable parking just steps away from the park!
Looking for more family friendly events to attend at Columbus Commons? Check out this page of family-friendly options at the Commons.
Below is a list of special activities for each of the 11 Commons for Kids this summer. These activities are subject to change based on weather and partner availability.